Lands and lots for sale in PEI
Explore our impressive range of Lands and Lots for sale in PEI
FOR BETTER RESULTS: You can change the way you view properties using the icon to change to GRID VIEW, the icon to change to LIST VIEW & the icon to change to MAP VIEW. If you want to perfrom an advanced search for property, click the SEARCH/FILTER RESULTS button below.
Vacant Land and Lots for Sale in PEI: A Comprehensive Guide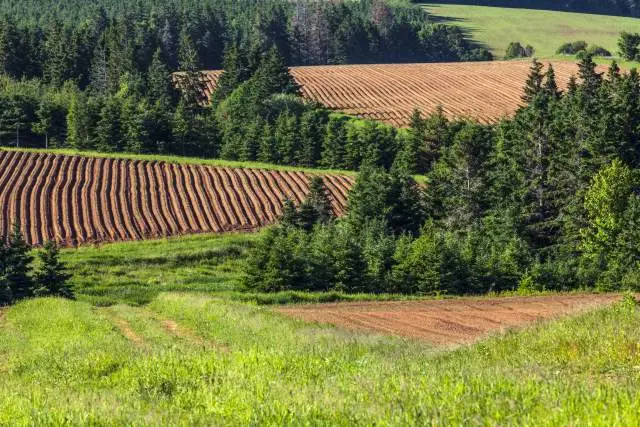 Nestled in the Gulf of St. Lawrence, Prince Edward Island (PEI) is renowned for its picturesque landscapes, coastal beauty, and fertile soils. For those looking into the real estate market, especially in the category "Lands and Lots for Sale in PEI", there's an array of options available. However, understanding the types of land and lots for sale in PEI and the regulations surrounding their purchase is essential.
PEI vacant land and lots for sale are divided into several categories. These include:
This refers to the vast stretches of land which can be treed, partially treed, or completely cleared. Typically found in outlying regions, these don't have any services.
Encompassing a wide spectrum, these can range from large tracts without any services to developed plots in subdivisions like Granville on the Water or Sunset Dunes.
Think of places like Starlite Estates, where lots are fully serviced, with paved roads, curbs, and sometimes even sidewalks.
These are scattered in or around urban regions. Their closeness to cities makes them less expensive to service than bare acreage. These can be small acreages with or without services.
Primarily rural, these lots are designed for up to three seasons of habitation. They don't usually have paved roads, and the winter season sees them not cleared.
Beyond these categories, it's also important to determine the land's purpose – residential, recreational, or agricultural?
Regulations with PEI Land Ownership
In the infancy of PEI's history, the province was divided into sixty-seven 20,000-acre lots. Interestingly, these Lands and lots were given to a select group of absentee proprietors before any real settlement occurred. Over the centuries, the land gradually returned to local hands as it was bought from these non-local landlords.
Fast forward to the 1960s, when the spectre of absentee ownership of PEI lands and lots once again loomed large. Non-residents, sensing the potential of PEI real estate, started investing heavily, leading to significant portions of coastal areas slipping out of local control. This was addressed in 1972 with amendments to the Real Property Act, which put restrictions on Lands and lots for sale in PEI from being purchased by non-residents.
However, it was an application in 1981 by a non-resident corporation to buy 6,000 acres that truly shook the public conscience. There were fears of one entity dominating PEI's agricultural industry. The result? The introduction of the Lands Protection Act in 1982.
Key Points to Consider for Prospective Buyers of lands and lots for sale in PEI
Non-resident entities must apply if they:
Government might sanction the land purchase with stipulations such as limited subdivision rights, land identification for non-development, and mandated residential status within a timeframe.
Applications can be turned down for various reasons, including non-resident control over a large acreage, surpassing the Act's limits, speculation motives, and more.
An individual can own up to 1,000 acres, while corporations have a cap of 3,000 acres. cabinet must approve non-resident purchases of two hectares (five acres) or more, and land with more than 165 feet of shore frontage.
On average, the application processing takes 3-4 weeks, but complex cases might take longer.
Moreover, recent federal laws restrict land purchases in Canada by foreign entities. It's advisable to consult with your Century21 Realtor for further details.
The allure of  purchasing vacant land and lots in PEI is undeniable. However, prospective buyers must be well-versed with the nuances of PEI's real estate landscape to make informed decisions. Whether it's a serene waterfront lot or a standalone plot near the city, PEI promises a piece of land that's perfect for every dream.
PEI has always placed controls on how much land any one person or corporation can own. Find out the "nitty-gritty" from Michael Poczynek